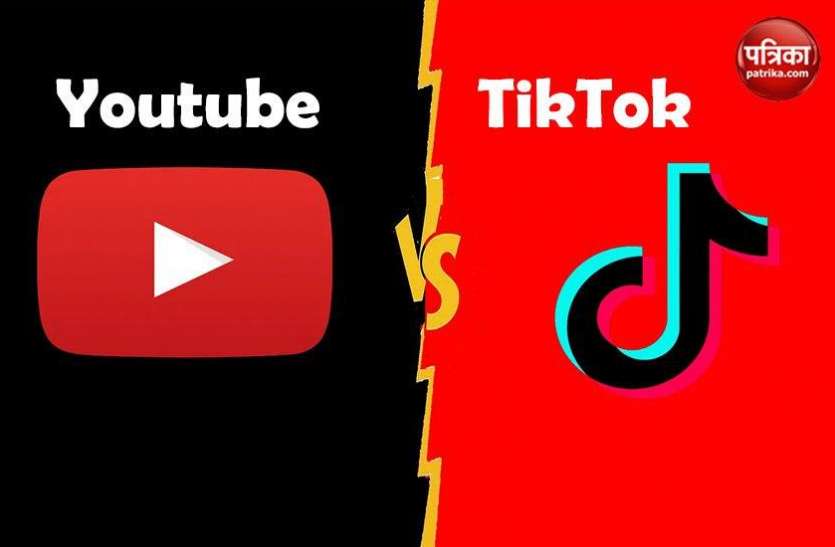 TikTok vs YouTube is the new class war on internet. It all began with a roast by a very famous YouTuber, Carryminati roasting Amir Siddiqui, a TikTok star who challenged first in his video on TikTok.
End Game's on
As I dug deeper, I came across a video of him titled TikTok vs YouTube-The End Game on YouTube. The likes and views on the video were increasing exponentially so I decided to watch it (which I immediately regretted). The video, which had over 78 million views, which made records of highest likes in 24 hours, has now been taken down but it gave me a glimpse of the ongoing rivalry between the content creators of two of the most popular online platforms. The numbers only kept increasing. Unofficial numbers said 80 million or 8 crore "views", proof of Nagar's soaring popularity, and serious numbers for anyone tracking YouTube metrics.
Little did he knew that YouTube would take his record-shattering video down a few days later. For violation of its terms of service, more specifically those around harassment and bullying. His video was removed but later he added two more videos which are also breaking records subsequently across the YouTube.
As per the sources, a YouTube spokesperson said, "We have strict policies that prohibit harassment on YouTube, including using malicious insults based on intrinsic attributes such as sexual orientation. We quickly remove content that violates these policies when flagged by our users."
He added that "Its hard to accept this but this video will remain banned and will not be restored and we were just a day away for being the most liked non-music video globally. It has been a very frustrating day…! Thank you all for always supporting me and Life has always taught me and reminded me today again that in the end the only thing matters is the Love and the Commitment you make and show it with a way of gratitude to all" in his recent video.
The people who inhabit the two universes are very different. The inhabitants of Google-owned YouTube and China's ByteDance-owned TikTok aren't just waging a war for increasing follower count. The battle is also to decide the type of people who have the right to rule the video world.
"Mithai ki dukaan pe 200 mein bik jaaoge" (you'll be sold at a sweet shops for Rs 200); "Shakalaka Boom Boom ki pencil ki tarah dikhte ho" (you look like a Shakalaka Boom Boom pencil): this is how CarryMinati described TikTokers. TikTokers too accused YouTubers of stealing their content.
The Chinese video-making app is immensely popular, especially among the teenagers, and has provided a platform to many for expressing their creativity. From a rural housemanager to a brick-maker to a street vendor, anyone can become viral and famous overnight. But lets be honest, TikTok can be made by anyone even those who don't possess talent but YouTube is a platform for showing Talent and so they produce content which is worth watching! Some TikTokers challenged YouTubers and so are the consequences!
His latest video was filled with abuses and comments mocking the TikTok community. And for this, he got applaud and support from star YouTubers like Ashish Chanchlani and Bhuvan Bam.
In the name of humor or roast, one cannot joke about people's appearances and their social status. The urban elites had already taken over Instagram and YouTube. TikTok gave a new platform to those who did not care if their grammar was correct. No need for monologues, eye-catching shoot locations or cameo appearances of celebrities. One doesn't even need fancy cameras or editing software to showcase their talent.
While YouTube vs TikTok fever was still in its prime, a video from TikTok creator Faizal Siddiqui surfaced on social media and it was accused of glorifying acid attacks on women. The video garnered criticism from all over, including celebrities, politicians, and National Commission for Women, forcing Tiktok to suspend the creator's account and remove the copies of the video from its platform. Siddiqui himself had removed the video after the uproar and apologised for it. This video has further driven people to find way to show their dislike of the short-video app and they are doing the same by voicing their opinions on social media and by rating the app 1-star on Google Play Store and Apple App Store.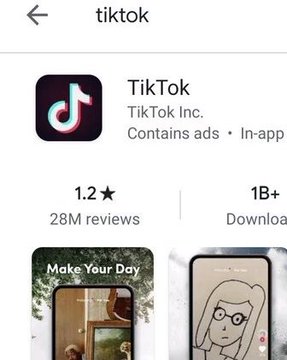 Due to so much Hype, TikTok app ratings had dropped from 4.9 to 1.2 in just 4 days in Google Playstore. TikTok's rating on the Google Play Store improved after the platform intervened and deleted some reviews of app.Users in India are giving the app a 1-star rating following a trend to #bantiktok on Twitter. On the Apple App Store it still has a respectable 4.8 rating at the moment.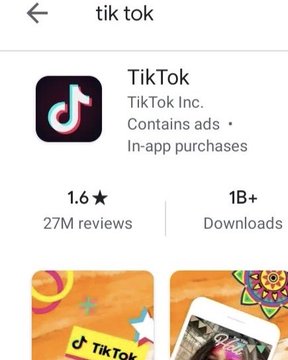 Seeking a total Ban on the Chinese app, Rekha Sharma, chairperson, National Commission for Women (NCW), tweeted: "TikTok is pushing youngsters towards unproductive life where they are living only for few followers"
However, she says that it's for the content creators to understand what they're promoting. "We can't police each and every one of them. They might stop making videos of such kind but what's the guarantee they won't practice it in real. If we really have to deal with it, it had to dealt from the root."
SELF MONITOR THE CONTENT
The bigger question at hand remains: Is it time TikTok faces a mass ban?
We reached out to several Tiktok stars, too, but since most of them are young, even minors, their parents didn't want them to comment. However, the father of a popular TikToker and TV actor, says on the condition on anonymity, "I keep a close check on whatever content my daughter creates and posts on these platforms. I do all I can to protect her."
Bhayana adds to this statement, "Of course banning these apps is an immediate solution, but what's the surety that nothing else will pop up? How will you ban pornography which is a bigger monster and a click away?"